Rosemary's Vineyard has become our most iconic vineyard, and has produced some of the most highly regarded Chardonnay and Pinot Noir in California. In fact it is truly unique as a site that produces two distinct wines of such high quality. Numerous vintages of Rosemary's Vineyard Pinot Noir have been served at the White House and both Rosemary's Vineyard Chardonnay and Pinot Noir have achieved scores of 98 points in Robert Parker's Wine Advocate. The 2002 Rosemary's Vineyard Chardonnay was judged the best California Chardonnay in the 30th Anniversary Judgment of Paris Tasting in 2006.
I was 10 years old in 1976 when I moved to the place that would become Rosemary's Vineyard. At that time it was an avocado orchard. Over the previous year, my parents, Don and Rosemary, had built an adobe house on top of a hill on the first piece of property that my family bought in 1966, which was also the year I was born. This site turned out to be poorly suited for avocados because it frequently froze which damaged the trees and caused the crop to fall off. Within a few years, my dad started removing the avocado trees and considering what to plant next.
Meanwhile, in 1982, he had started growing winegrapes in our Rincon Vineyard and was pleased with the quality of the Chardonnay and Pinot Noir that we produced from that site. In 1987, he set out to plant those varieties in front of his house. For Pinot Noir, he chose the same clonal selection he had planted in the Rincon Vineyard, UCD Clone 2A (often referred to as the Wädenswil selection). As with most of our original plantings, he planted ungrafted or "own-rooted" vines because he wasn't concerned about phylloxera and because the vines were less expensive (own-rooted vines are now exceedling rare and prized for their singular varietal expression). A year later, in 1988, he planted the east side of the driveway to Chardonnay. Very soon after that, he decided to name the vineyard after my mother.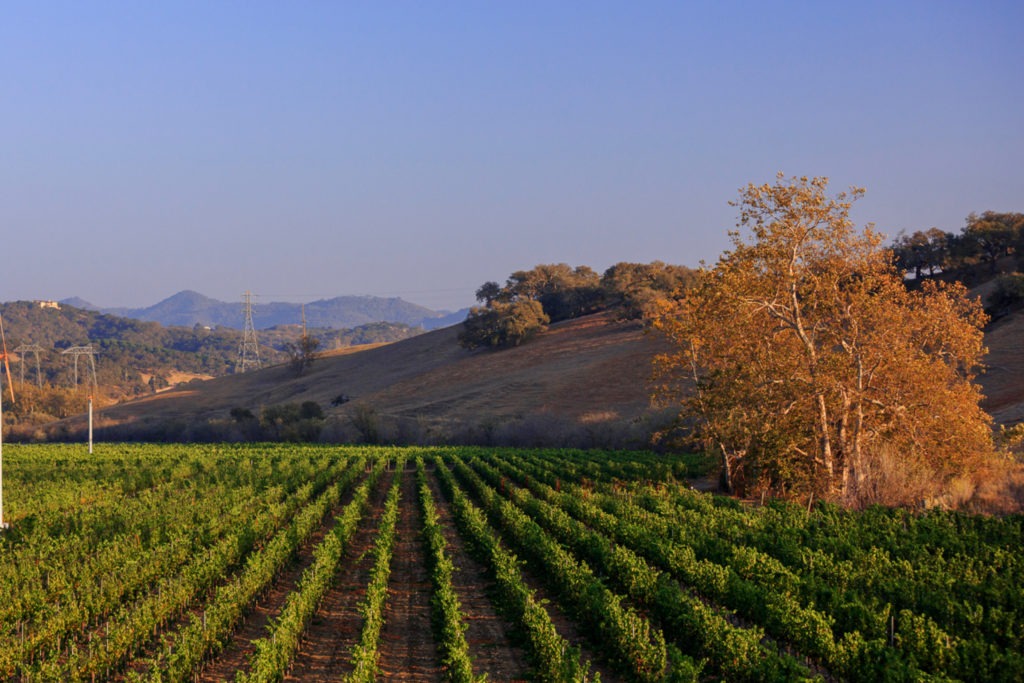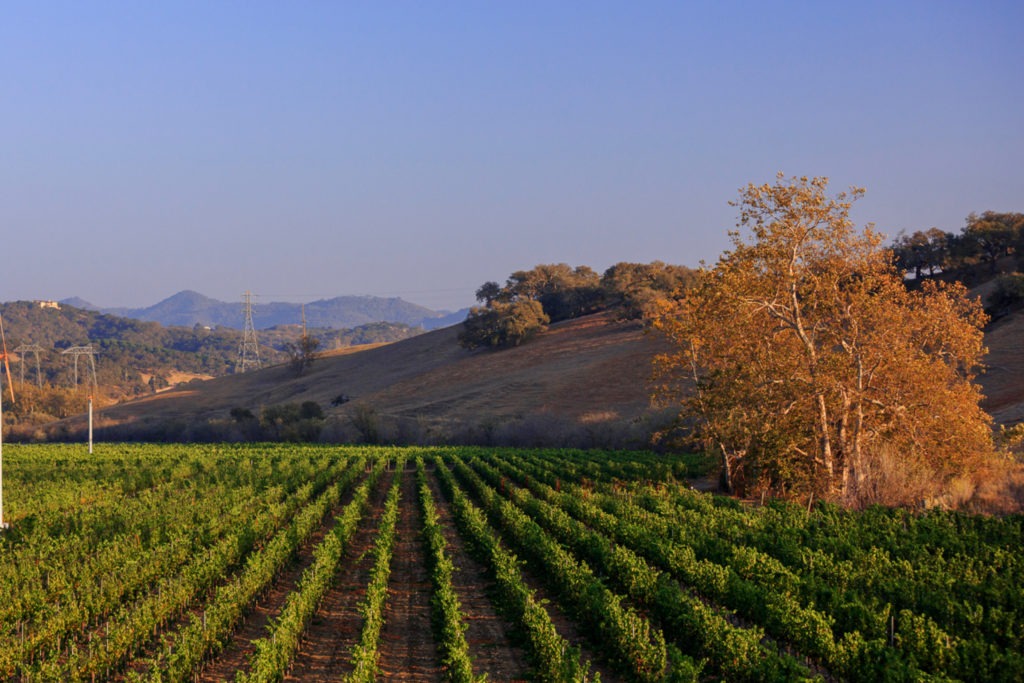 The very first harvest of Pinot Noir from Rosemary's Vineyard was blended into our Estate Pinot Noir in 1990. In 1991, my dad decided to sell some of the grapes to Jim Clendenen of Au Bon Climat winery in Santa Barbara County, who produced a legendary single vineyard bottling, in fact the first to bear the moniker "Rosemary's Vineyard." We produced the first vintage of Talley Vineyards Rosemary's Vineyard Pinot Noir in 1993, most of which was sold directly to the customers on our mailing list. In 1994, I began planting Pinot Noir in the area behind my parents' house. I'll never forget the day Vineyard Manager Rudy Romero and I were marking the vineyard when my dad came out of his house and noticed that the vines would be planted on 8 foot rows, too narrow for the D4 Caterpillar tractor we used for tillage at that time. I told him that this was how a world class vineyard should be planted and that we could buy a smaller tractor. He muttered something under his breath and walked away—but he let me have my way.
Over time, we expanded the vineyard so that now it very nearly surrounds my mother's house and consists of 14 acres each Chardonnay and Pinot Noir. Most of the original Chardonnay planting on the east side of the driveway has now been replanted with Pinot Noir, this time on 6 foot rows. The original own-rooted 2 1/2 acre block of Pinot Noir on the west side of the driveway remains.
Climatically, Rosemary's Vineyard is the coolest site that we farm, which means that the grapes ripen slowly and maintain the refreshing acidity that is the hallmark of world class Chardonnay and Pinot Noir. The soil type, classified as "Lopez Very Shaly Loam" is distinct from the calcareous clays that we farm in the Rincon Vineyard or the sand or sandy clay loam of our vineyards in the Edna Valley. We employ gentle sustainable farming practices and classic old world winemaking to coax all of the potential out of this truly special site.
When I stand at the top of the vineyard and look to the ocean, just 6 1/2 miles to the southwest, I reflect on the blessing I've received to make wine from this special place. I do my very best to honor the legacy that began when my father began planting vines here in 1987. I think about him as I walk through the section he planted—the section that produces the very best Pinot Noir grapes that we farm—grapes that form the backbone of every bottle of Rosemary's Vineyard Pinot Noir that we release.